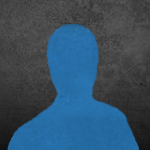 Posted 11 December 2017 - 06:29 AM
newly uploaded map still having issues of getting fatal error no idea how it works since the game crashed
---
Posted 11 December 2017 - 10:35 AM
you have to provide useful info, you know.
Remember that English isnt my first language. I have really tough time speaking it, tho can read freely.
---
Posted 11 December 2017 - 05:40 PM
Here's a fatal error from today. Not sure what caused it. We all crashed. 54 mins.
---
---
0 user(s) are reading this topic
0 members, 0 guests, 0 anonymous users