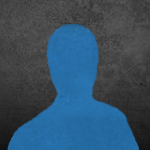 LoD Trivia's
Started by
Guest_vHAPpY :D_*
,
Aug 02 2016 10:07 AM
#1 Guest_vHAPpY :D_*
Posted 02 August 2016 - 10:07 AM
---
Posted 04 August 2016 - 11:08 PM
Most skill shots and Leap skills rides the border of the map.
- Instead of keep flying forward and out the map.
If you want to know more, I suggest you look up "Dota tips and tricks" on youtube instead of hoping people will dump a coxed of ultimate wisdom on this thread.
- Sincerely, Whiteboard.
GG humanity, as always.
---
Posted 05 August 2016 - 02:11 PM
---
---
0 user(s) are reading this topic
0 members, 0 guests, 0 anonymous users