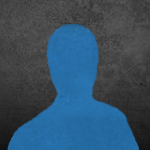 Relocate + ball lightning
Started by
Burnt
,
Jul 25 2016 09:20 PM
Posted 25 July 2016 - 09:20 PM
Sounds weak but hella stronk
Anyone share some insights?
---
Posted 26 July 2016 - 12:30 AM
Yeah the issue is ball. It's so god damn hard to target it. Id appreciate something that made it easier to target. Maybe a small pause after it lands? Just give a chance to throw your stun or use orchid. I really struggle versus a good ball lightning player especially when combined with relocate. Either make ball easier to target or remove the damage it causes completely.
---
Posted 26 July 2016 - 12:37 PM
lol damn I remind Jimi of sth. mb
remember the prev version when ball agh effect first came out? there was no initial mana cost and that abuse of ball was my best time of LoD

---
---
0 user(s) are reading this topic
0 members, 0 guests, 0 anonymous users