Improve LoD
Submitter
File Information
Submitted: Aug 02 2017 02:38 PM
Last Updated: Aug 02 2017 03:58 PM
Views: 897





1 Votes
85j
lod

0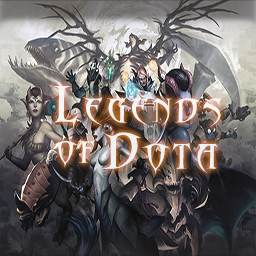 Please report bugs for this map here:
Bug report subforum

v6.85j4
j4 HotFix:
Fixed Sentinel towers not being able to attack, disabled Spin Web again in AR/DM
j3:
Re-added a much-requested fan-favorite: Luna's Moon Glaive!
Fixed passives on illusions not working correctly
Rearm no longer switches it's slot and works better now
Fixed Sanity Eclipse & Phantasm were still pickable with Rearm
Fixed various issues with Demolish-based abilities (Tidebringer now finally works first hit after dying)
Take Aim, Psi Blades, Impetus, Feral Heart, Dragon Blood can now be shuffled to heroes in DM mode and AR modes
Fixed Dream Coil missing initial ministun
Fixed Fireshow giving vision on proc
Fireshow no longer works like a cleave but is now centered around the attacked unit
Gust now increases the movespeed of any ally around the caster in a 700 AoE by 15% for 3 seconds.
Null Field now also grants 6/9/12/15% bonus exp for affected allies in the aoe
Mystic Flare (agh) Cooldown from 20/10/0 to 20/10/5, duration from 2s to 12s, same DPS
Fixed viper's model scale and missing icon
Improved attack mechanics (misses no longer display a debuff)
Added icon positioning support for S5-6
Added -fd and -omm chat commands (fd=fog density 0-255, and omm=old minimap colors)
-zm mode is now always enabled
Added hcl mode 'tita' for -sds6soulabbofnd2frnsff
Added visual option in config.lod file "StaticSkillsLayout=true". By setting this to true, your spells will now appear strictly in the order that you picked them.
Additional note: we constantly update the config.lod file with new settings. The file needs to be deleted by you manually if you want these new optional settings. Just delete it, start the map in singleplayer, and config.lod will be re-created with updated content.
94

Total Files

2

Total Categories

2

Total Authors

0

Total Downloads
DotA 6.85m5 LoD Latest File

DracoL1ch

Latest Submitter
1 user(s) are online (in the past 15 minutes)
0 members, 1 guests, 0 anonymous users